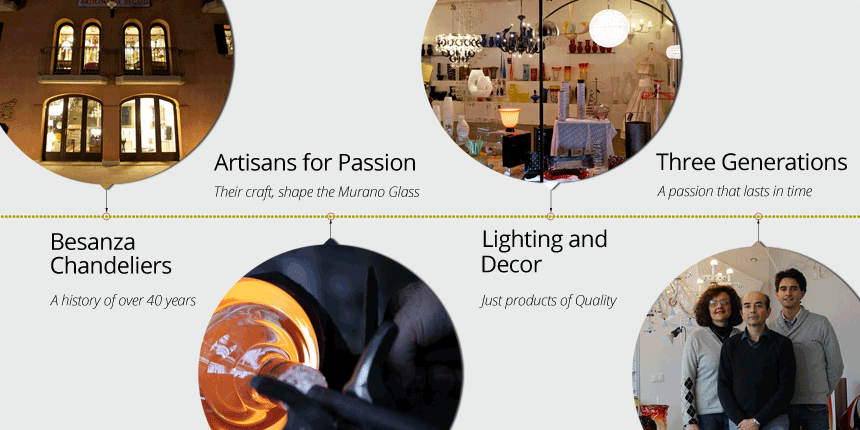 Our company operates in the lighting and covering more than 40 years. Created by Grandfather Carlo in the mid-70s with the idea of offering precise creations and products that would make the lighting is not only a requirement of life, but a light that complimented with color shades and the place that people live longer, the home.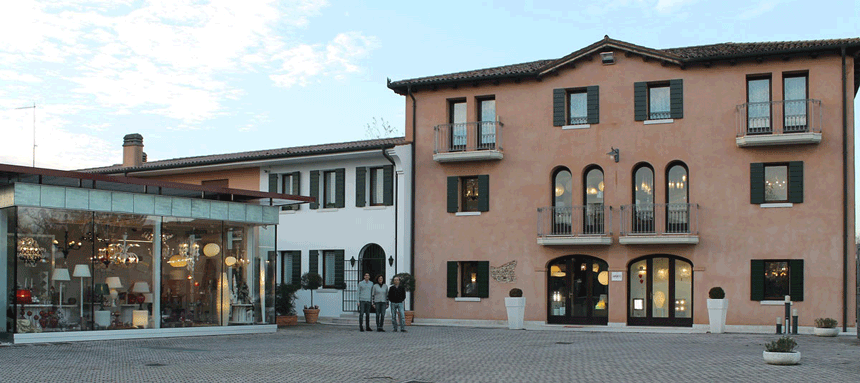 Besanza thus arrives at the third generation, along the time line with Sabrina and Renato, and following in the future with Federico, in fact the third generation after grandfather Carlo.
Our points of reference are the Glass Masters, to which we rely for products made of Murano glass (for sale on Murano Lamp Store), and the best national brands for all other lighting products.
In practice, all the chandeliers, lamps and others lighting accessories and decor are strictly provided by companies that make their product with a unique design, an Italian design that has always been an inspiration for many other countries.
The provenance of our products are guaranteed and therefore traceable, and our first satisfaction is to provide a complete service to our customers, from quotation, sale and support.